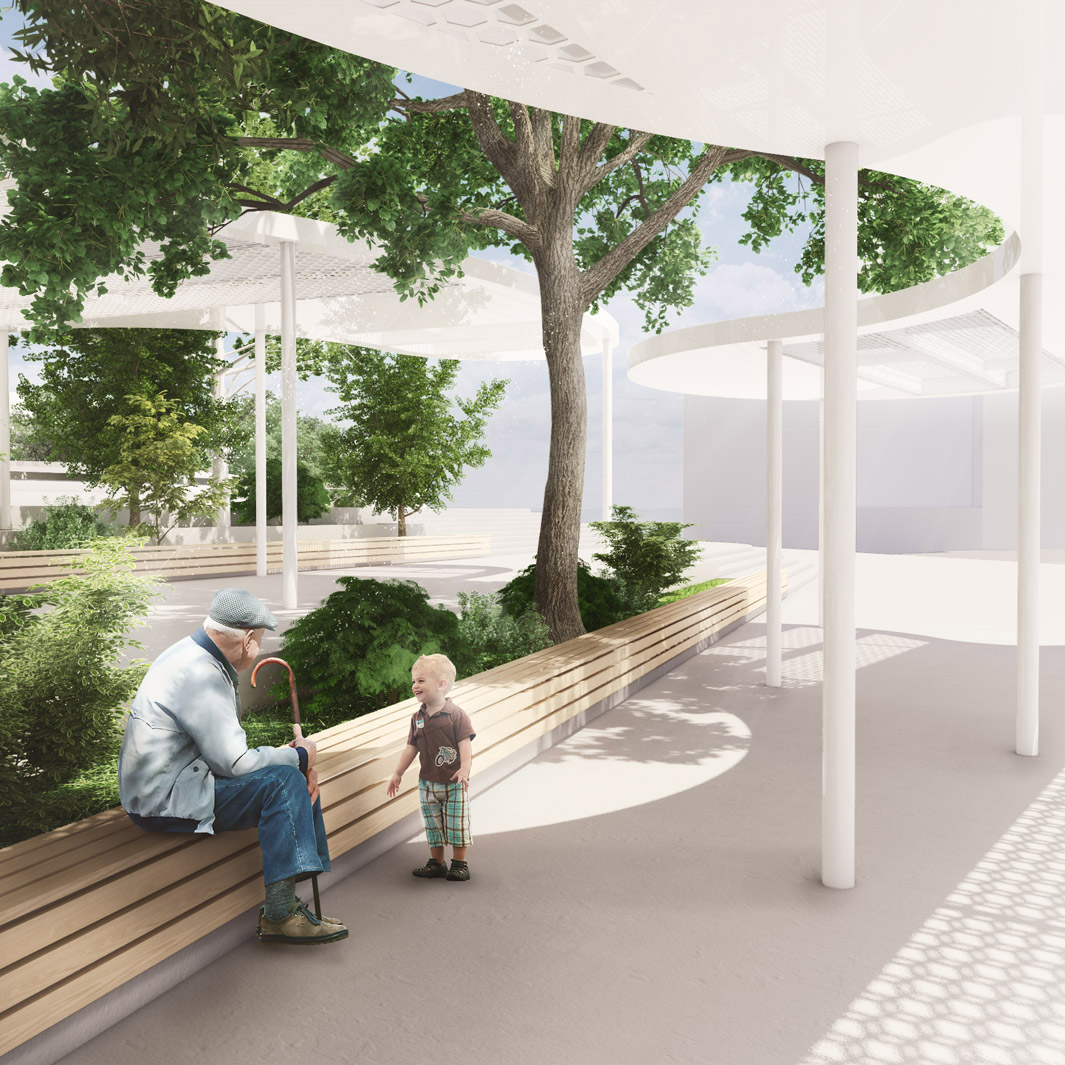 BASOA
Design of a covering and remodeling of the Kabiezes Square in Santurtzi
The architecture and urbanism project for remodeling of the Kabiezes square in Santurtzi, comes from the need of connecting the square with the city. When analyzing the urban fabric of this area of Santurtzi, it was concluded that despite the fact that the square was at an important junction point, access to it was very difficult, so the architecture project focused on incorporate the square into the city communications.
To do this, the gap between the highest and the lowest part was analyzed, and instead of solving it with walls and barriers, as it was before, a gentle descent was proposed through platforms that ease the access to the square from any point. The architecture project was complemented by large areas of vegetation that provided shade on the esplanades, as well as recreation and seating areas.
The structure of the roof was generated by fluid forms, which covered the square, adapting to the free areas left by the trees. These organic covers also had different degrees of transparency, filtering and sifting the light.
In this way, this architectural project transforms a hostile and inaccessible space into a pleasant, fresh and bright place, perfect for the improvement of the urban space and the city of Santurtzi and designed for the use and enjoyment of citizens, a meeting point for its inhabitants.
You can see more projects like this one in the section
Projects of our website.
| | |
| --- | --- |
| Type | Urbanism |
| Area | 2.800m2 |
| Location | Santurtzi, Basque Country |
| Year | 2019 |
| | |
| --- | --- |
| Client | Santurtzi Town Hall |
| Project | WAS |
| Photography | WAS |
| Construction | - |
FINAL PHOTOGRAPHIES ARCHITECTURE PROJECT